Impact Data Nonprofit Quarterly Circles
Connect + Collaborate
If you are responsible for demonstrating impact within your organization – we know your job isn't easy. The data you're making sense of can feel overwhelming to access; let alone analyze. It can also be a very lonely role, for many, there is only one person, like you, responsible.
Join us for a virtual coffee to tackle strategies that bring clarity and simplicity to your world, help you feel inspired and uplifted by data – versus encumbered by it. You'll connect with local like-minded professionals at nonprofits experiencing the same challenges and have the opportunity to share resources and tools that work.
Register for one session or all
LEADERSHIP COUNCIL MEMBERS ONLY
Contact administration@leadershipcouncil.us if you aren't sure of your membership status.
Why Surveys Matter and Why They Aren't Enough: All the A's to Your Q's
Click Here for More Information & to Register
Join Leadership Council and Measurement Resources' president and founder, Sheri Chaney Jones, for a webinar. This workshop, "Why Surveys Matter and Why They Aren't Enough," will explore best practices for survey design, traps to avoid, and what to do with unexpected information that surveys can reveal.

About the Workshop:
Measurement Resources uses a mixed-methods approach to social sector research. This work typically begins with secondary research and a stakeholder survey. But we don't stop there—we move on to qualitative research, which includes focus groups and interviews. So why are surveys such a critical step in the process, and why aren't they enough?
Survey design is part art and part science. However, surveys are just the first layer of the investigation. They identify the themes that lead to the root causes or underlying practices and policies that may be significantly impacting quality, perceptions, and ultimately, outcomes.
In this workshop, we'll explore how surveys are part and parcel to the continuous improvement process, and how to implement findings into your workflows or program design. From sharing real-life case studies and bringing more than 20 years of experience in the high-performance measurement arena, Sheri will help put your organization on the right path for its next in-depth investigation.
The 21st Annual Not-for-Profit Leadership Summit | Nonprofit Megatrends
The Leadership Challenge® 3-day Workshop Experience
October 3
,
October 4
,
October 5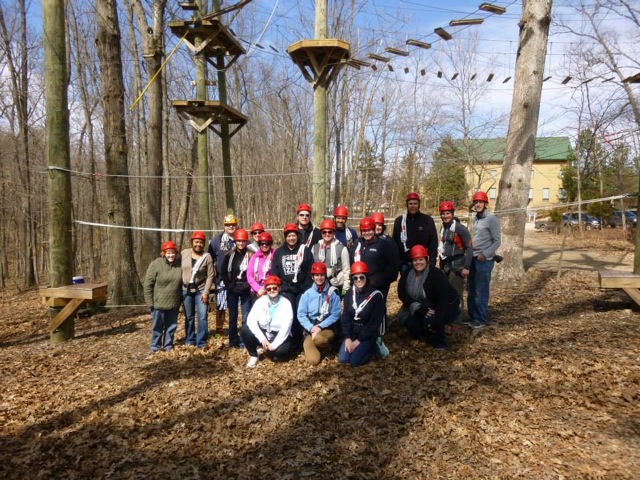 Click Here for More Information & to Register
The past two years have been extraordinarily challenging for everyone and especially nonprofits. You had to figure out dramatic new ways to serve people, obtain necessary funding and resources, and keep employees. Burnout and fatigue took their toll. Hopefully, the road ahead will be less COVID-impacted, but the number of and intensity of challenges will only continue to grow. 
This is why The Leadership Challenge is so important for you as a nonprofit leader right now. It will help you develop ways to find success in spite of the increasing difficulties you face.
4 things:
The Practices you will learn are understandable, relevant, and applicable. Those who have already attended the program will tell you that they were able to immediately start leading in better ways.
The 30 plus years of research supporting this model of leadership continues to this day. There are decades of evidence proving that the program leads to higher results.
You leave the program with a number of options on how to lead more effectively, not simply with more work to do. It can actually reduce the feelings of overwhelm, which many are facing today.
It is regarded as one of the premier leadership development programs, available around the world.
The Leadership Challenge® includes a 360 assessment, the Leadership Practices Inventory (LPI), which is a simple, 30 question inventory. The feedback it provides is very understandable and usable. It actually provides people with a solid roadmap for change. 
This is a great program for a few team members to participate in. Studies show that leadership development helps with employee experience and retention.
We encourage you to respond promptly as the program is limited to 24 participants and a max of 3 people per organization.
IT Nonprofit Peer Network - SAVE THE DATES

Having trouble keeping up with all of the changes in IT? Are you interested in collaborating with other IT professionals in the nonprofit sector? Would it be beneficial to connect with other nonprofit professionals about IT issues and challenges?
Save the dates for the 2022 sessions of the IT Nonprofit Peer Network sessions brought you to by The Leadership Council for Nonprofits and NextStep Networking.
"Search Inside Yourself" An Emotional Intelligence Based Workshop
October 11
,
October 12
,
October 13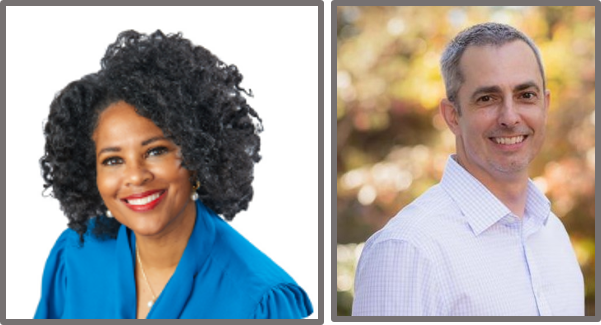 Click Here for More Information & to Register
Originally developed at Google, the world-renowned Search Inside Yourself program teaches practical mindfulness, emotional intelligence, and leadership tools to unlock your full potential at work and in life. Navigating today's uncertainty and stress requires a new level of resilience, emotional intelligence, and leadership skills. The Search Inside Yourself program will help you develop critical skills to face today's complex environment and be ready for the new normal.
Program Overview
Search Inside Yourself takes an evidence-based approach combining neuroscience, leadership, mindfulness, and emotional intelligence. The program provides practical tools that can be applied immediately at work and in your personal life. We start with a foundation of mindfulness, and build the core emotional intelligence domains that lead to outstanding leadership:
Mindfulness
Self-Awareness
Self-management
Motivation
Empathy
Leadership
Don't miss the opportunity to attend this transformational experience, right from your computer.
For more details about Search Inside Yourself, see www.siyli.org.
Patrice and Jerry are offering a substantial portion of the program pro bono to support the work of nonprofits.
Only 26 spots are available so be sure to register before the spots fill up! Minimum of 20 people required to hold the program.
IT Nonprofit Peer Network - 10/21/22
Topic: All Things Intranet!

Join us for our next IT Roundtable where we will focus on helping you navigate your organization's intranet. We will tackle:
How to know when you are ready for an intranet.
Setting a clear purpose and intention for how your intranet will be structured, maintained, and used.
Bring your questions and best-practices and questions to share with others! This will be a collaborative session. 
Leaders Circles Now Forming for 2021-2022 - Deadline to Apply 7/30
Click Here for More Information & to Apply
Leadership Development in a safe, supportive, confidential space
Have you ever wished you had a trusted group of nonprofit peers to coach, encourage, validate, challenge, support and hold you accountable as you grow as a leader? Then consider the Leaders Circle program. In 2020/21 almost 150 people participated in 16 different leaders circle and shared that this program was a lifesaver that helped them navigate through COVID-19 challenges and changes, and build a bright future.
Monthly meetings (about 2 hours) September through May
6-10 nonprofit executives (matched by role/experience/org size) for each circle + a skilled facilitator
Participants commit to meeting real-time challenges and offering real-life solutions through their real-life experiences
Meetings are confidential, supportive, and create a cycle of learning, sharing, achieving & accountability
*First and last meeting in-person and virtual otherwise
Circle Member Expectations
Show up - commit to your circle colleagues by making your meetings a priority on your calendar
Speak up - ask powerful questions to help members find their own insight
Grow up - be prepared to hold yourself and each other accountable for your learning and actions
Develop trusted and expanded network of peers
Professional and personal growth
Expanded resources discovered
Safe environment leads to openness, vulnerability and growth
Circles available:
(must have primary decision-making responsibilities)
Executive Director/President/CEO
CFO/COO/VP or equivalent
CDO, Development Director or equivalent
CHRO or equivalent
CMO, MARCOM Director or equivalent
Community Relations Director
Program Director
Join a Leaders Circle Now! Click
HERE
to complete your application and be matched in a Leaders Circle.
Note: Your organization must be a member of Leadership Council in order to participate in a Leaders Circle.
Please forward to others in your organization who might also benefit from a circle.
Deadline to Submit Your Application - July 30, 2021
Advancing Black-Led Nonprofits | A New Program Exclusively for Leadership Council Members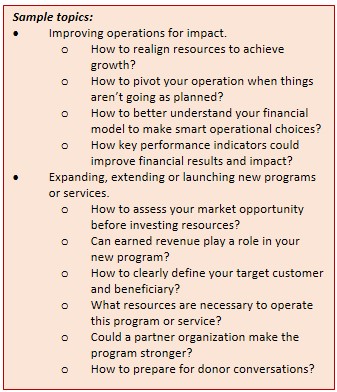 We are happy to announce our new program for advancing the cause of equity for our Black-led members. Leadership Council is joining with Flywheel Social Enterprise Hub to conduct "Advancing Black-Led Nonprofits." To request a workshop, submit your information
here
.
Who is Flywheel?
Flywheel Social Enterprise Hub
- is a long-established leader focused on supporting nonprofits and social ventures to grow and prosper. Flywheel provides coaching, consulting, and educational services to address strategic and operational challenges. Flywheel's all-volunteer coaches are experienced working as advocates and allies of diverse organizational leaders in Flywheel programs such as Elevate Equity.
What is this new service for Leadership Council's Black-Led members?
Flywheel will provide pro bono advisory services utilizing their coaches who have decades of leadership experience in the nonprofit and for-profit worlds. These coaches will be made available to individual, Black-led organizations to address a particularly thorny operational challenge of your choice. The coaches will share strategies, skills, and connections to assist you in addressing your challenge and furthering your social mission. Specifically, Flywheel will provide:
A 1-on-1 brainstorming workshop (1.5 hour duration) for each of the first six member organizations who request them.
Workshops will be made available through May 2022 and scheduled at the leader's and Flywheel's mutual convenience.
Organization may have up to three C-level participants.
Flywheel will select relevant coaches to participate based on the challenge the organization wishes to address.
Following the workshop, Flywheel will provide a one-page summary of findings.
To request a workshop, submit your information here.

EXCLUSIVELY FOR LEADERSHIP COUNCIL MEMBERS
Securing the Future Conference