Accepting Applications | BOLD Class 8
The leadership program that will EDUCATE + EMPOWER you to serve the nonprofit community as a nonprofit board member. Those accepted will receive access to our board leadership development curriculum that will help them master the fundamentals of nonprofit board service.
Download the BOLD application questions
Objectives
Prepare you for meaningful nonprofit board service

Connect you to a network of more than 200 local nonprofits + hundreds of BOLD alumni

Advance your company's goals through leadership development, diversity + inclusion, recruitment + retention, sustainability, + corporate responsibility.

Strengthen our community through a commitment to inclusive + diverse nonprofit board leadership.

Dates
Please note BOLD classes meet virtually on Thursdays via Zoom from 11:00 a.m. - 1:00 p.m.
Applications due: October 1st
Participants hear back: October 8th
Curriculum
Orientation + Servant Leadership

Board Basics + Character Strengths

Legal Responsibilities

Nonprofit Finance

Strategic Planning

Fundraising

DEI

Succession Planning + Assessment

Graduation


Tuition & Application Fee
$650 for Non-Members of Leadership Council for Nonprofits. $250 for staff or board members of Leadership Council members A limited number of scholarships are granted annually to members of smaller not-for-profits + entrepreneurs who require financial assistance. $50 (non-refundable). This fee will be applied to the total tuition for accepted participants. Applicants will be asked to pay the application fee via credit card. Upon completion of payment, a link to the BOLD application will be immediately sent.
The 20th Annual Not-for-Profit Leadership Summit | Data-Driven Strategic Planning for Fundraising Success AND How to Turn Data Into Dollars: Demonstrate Your Social Impact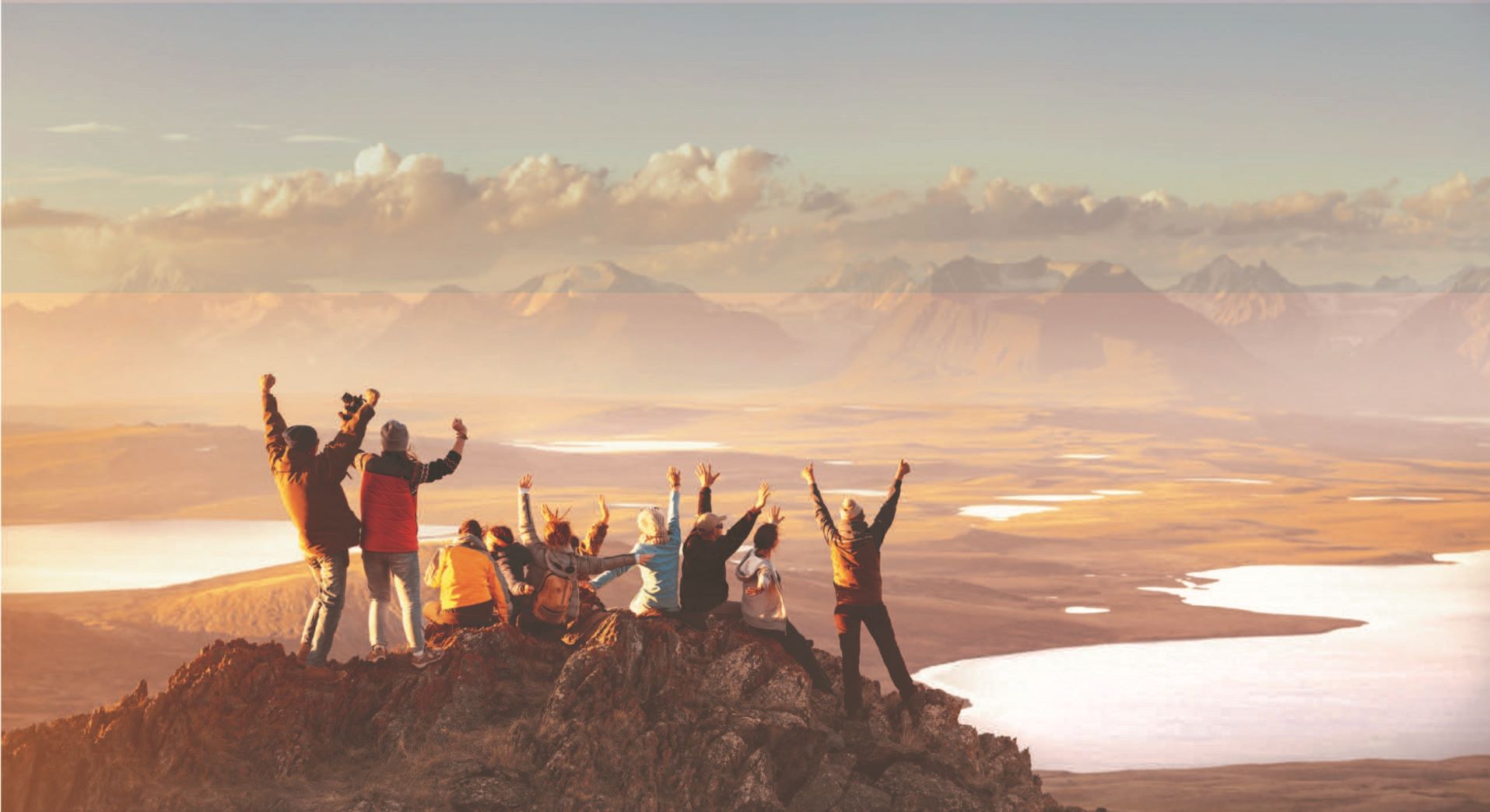 Click Here for More Information & to Register
Funding is the lifeblood for all organizations in the business of social change. But when your resources are limited, so is your impact.
From galas to golf outings, many traditional in-person fundraising events were essentially nonexistent throughout 2020, and although some have slowly reemerged throughout 2021, it's likely that this form of securing financial security across the social sector will be changed forever.
"Search Inside Yourself" An Emotional Intelligence Based Workshop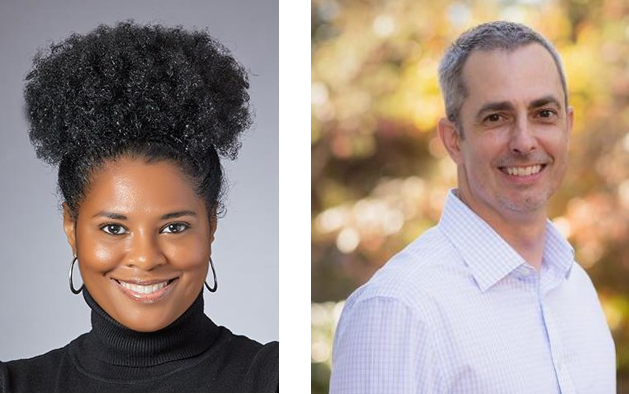 Click Here for More Information & to Register


Originally developed at Google, the world-renowned Search Inside Yourself program teaches practical mindfulness, emotional intelligence, and leadership tools to unlock your full potential at work and in life. Navigating today's uncertainty and stress requires a new level of resilience, emotional intelligence, and leadership skills. The Search Inside Yourself program will help you develop critical skills to face today's complex environment and be ready for the new normal.

Program Overview
Search Inside Yourself takes an evidence-based approach combining neuroscience, leadership, mindfulness, and emotional intelligence. The program provides practical tools that can be applied immediately at work and in your personal life. We start with a foundation of mindfulness, and build the core emotional intelligence domains that lead to outstanding leadership:
Mindfulness

Self-Awareness

Self-management

Motivation

Empathy

Leadership

Program Structure
The program will start with three live online sessions, followed by a four-week integration journey, and concluding with a one-hour capstone webinar. It is highly interactive, including experiential exercises, dyads, group conversations, attention-training practices, and writing activities.

Program Benefits
Search Inside Yourself has been described as "life-changing." It allows for deep transformations through accessible and practical content. The tools, practices, resources, and exercises you'll learn in the Search Inside Yourself program will help you to:
Experience greater overall well-being

Build resilience in the face of challenges

Manage stress

Develop greater self-awareness and emotional regulation

Develop empathy and communicate more effectively

Increase focus and attention

Don't miss the opportunity to attend this transformational experience, right from your computer.
For more details about Search Inside Yourself, see www.siyli.org.
Patrice and Jerry are offering a substantial portion of the program pro bono to support the work of nonprofits.
Only 26 spots are available so be sure to register before the spots fill up!
The Leadership Challenge® 2-day Virtual Workshop Experience

Nonprofit leadership matters. And now is NOT the time for our nonprofits to lose sight of the importance of building the capacity of all nonprofit leaders, in fact, it's the perfect time to invest in the staff that will help carry your nonprofit throughout these uncertain times. Due to the generosity of our funder, our facilitator Valarie Willis and Wiley Publishing, we are offering special pricing for this program.
Three things we know about The Leadership Challenge® that differentiates it:
Attendees leave this session better able to lead - immediately.
Research by Kouzes and Posner shows that leaders have a direct influence on the engagement levels of talent. The best leaders create the best workplaces.
People who more frequently use the leadership practices presented in the workshop produce higher results than those who use them less frequently.
Investing in new learning and growth opportunities for nonprofit leaders and investing in mentorship and support of nonprofit leaders is critical. This can come in the form of learning leadership best practices like the Five Practices of Exemplary Leadership®. Often at nonprofits, there may not be an opportunity for "climbing the ladder" in new positions, but there is always an opportunity to develop oneself. Capacity building enables nonprofit organizations and their leaders to develop competencies and skills that can make them more effective and sustainable while increasing the potential for nonprofits to enrich lives and solve society's most intractable problems.
The Leadership Challenge® includes a 360 assessment, the Leadership Practices Inventory (LPI), which is a simple, 30 question inventory. The feedback it provides is very understandable and usable. It actually provides people with a solid roadmap for change.
This is a great program for a few team members to participate in. Studies show that leadership development helps with employee experience and retention.
We encourage you to respond promptly as the program is limited to 24 participants and a max of 3 people per organization.
Leaders Circles Now Forming for 2021-2022 - Deadline to Apply 7/30
Click Here for More Information & to Apply
Leadership Development in a safe, supportive, confidential space
Have you ever wished you had a trusted group of nonprofit peers to coach, encourage, validate, challenge, support and hold you accountable as you grow as a leader? Then consider the Leaders Circle program. In 2020/21 almost 150 people participated in 16 different leaders circle and shared that this program was a lifesaver that helped them navigate through COVID-19 challenges and changes, and build a bright future.
Monthly meetings (about 2 hours) September through May
6-10 nonprofit executives (matched by role/experience/org size) for each circle + a skilled facilitator
Participants commit to meeting real-time challenges and offering real-life solutions through their real-life experiences
Meetings are confidential, supportive, and create a cycle of learning, sharing, achieving & accountability
*First and last meeting in-person and virtual otherwise
Circle Member Expectations
Show up - commit to your circle colleagues by making your meetings a priority on your calendar
Speak up - ask powerful questions to help members find their own insight
Grow up - be prepared to hold yourself and each other accountable for your learning and actions
Develop trusted and expanded network of peers
Professional and personal growth
Expanded resources discovered
Safe environment leads to openness, vulnerability and growth
Circles available:
(must have primary decision-making responsibilities)
Executive Director/President/CEO
CFO/COO/VP or equivalent
CDO, Development Director or equivalent
CHRO or equivalent
CMO, MARCOM Director or equivalent
Community Relations Director
Program Director
Join a Leaders Circle Now! Click
HERE
to complete your application and be matched in a Leaders Circle.
Note: Your organization must be a member of Leadership Council in order to participate in a Leaders Circle.
Please forward to others in your organization who might also benefit from a circle.
Deadline to Submit Your Application - July 30, 2021