Need to fill a vacancy in your agency? Leadership Council offers the opportunity exclusively to its members to post any/all job postings - FREE - on our website. Simply go to the Members Only Section, sign in, and post as many jobs as you'd like. They will remain up for 30 days. Attachments can be added as well.
Postings are public, and you can see them on the JOB BOARD portion of the website.
If you have any questions, contact administration@leadershipcouncil.us
Start Saving Today!
The
AdvantageTrust
GPO (group purchasing organization) program is offered by Leadership Council to assist your nonprofit in realizing savings on office supplies and furniture, express shipping, rental cars, office equipment, and more Our members have saved tens of thousands of dollars each year by participating in this program.

CLICK HERE FOR MORE INFO
Leadership Council members are eligible for a waiver of certain plan-related administrative charges attributable to 401(k), 403(b) and Tax-Deferred Annuity plans. The waivers apply to both existing and new Mutual of America clients. Savings from these waivers allow more of the funds you have budgeted for your retirement plan to be applied to other business objectives.
The Leadership Council for Nonprofits is happy to present an option for your retirement plan products and services through Mutual of America because of its extensive experience with nonprofits and its history of quality customer service. Mutual of America has been dedicated to making quality retirement products and services available to nonprofit organizations since 1945.
If your organization is considering starting a retirement plan for its employees, or if you are interested in changing your current plan provider, Mutual of America's representatives can be of assistance to you. CLICK HERE FOR MORE INFO
To request additional information, please contact:
Brad DeHaven
Associate Account Representative
Cincinnati Region
w: 859-739-5060
brad.dehaven@mutualofamerica.com
The Leadership Council for Nonprofits has partnered with UST since 2007 to help our members better manage their unemployment claims, maintain compliance, and streamline day-to-day operations.
"We've experienced two claims in the past 10 years and in both cases, UST representatives provided excellent communication and support resulting in the denial of both claims.  We do not employee a human resource staff member so UST's customer support is crucial.  Also, UST allows us to accrue our payments over time resulting in an experience refund on three separate occasions in the past ten years." -Kathy List, CEO, Big Brothers, Big Sisters of GC
"Being part of UST has kept the claims process very easy for us since they manage it all.  We only fill out a questionnaire when someone makes a claim and they handle the rest.  The rate we pay has been very, very low as well, and we have gotten these refunds twice now that have helped us with funding needs since they are unrestricted dollars for us." -Shari Patrick, CFO Santa Maria Community Services
Having served the nonprofit sector for over 37 years, UST offers proven ways to reduce costs, increase internal capacity and mitigate risk. With UST, you gain access to a cloud-based suite of comprehensive HR tools and resources exclusively for 501(C)(3) employers. Learn more about UST service offerings below:
Whether your primary focus is to protect your assets, ensure compliance with the latest state regulations, reduce unemployment costs or to simply allocate more time and money to your key mission initiatives, UST has a solution for you.
Request your FREE Program Evaluation to find out which UST program can equip you and your staff with the tools you nonprofit needs to thrive (in the good times and the bad) and use Priority Code 2021LCN to expedite.
ADP & Leadership Council have partnered to offer our member organizations an opportunity to access leading workforce management services and consultation. It's not just "doing payroll" anymore - we all need to have the of a comprehensive resource provider like ADP.
You can take advantage of great cost savings for your organization. To learn more, CLICK HERE, and contact our ADP partners, Maria & Jeff.
Dawn Kaylor, Comp & Benefits Manager, and Teri Compton, Director of HR, at Beech Acres share their experiences with ADP:
"Maria has been wonderful to work with. Her attention to our needs has been exceptional, from her ability to assist us in removing any major issues that arise with the system to sharing new and upcoming services with us. Below are some highlights of the produces we are using ADP for to enhance employees experience and reduce cost and time.
Online benefit enrollment
Online Onboarding process
Paperless Employee files
Streamlined Talent Management
Set up to track with Licenses are due
Payroll apps, convenient for our staff in the field
Compatible with our allocation system for billing
Concur- mileage, employee expense, and credit card expense
They have helped us benchmark- turnover and benefit solutions
Leadership Council for Nonprofits is pleased to partner with NextStep Networking, a full-service IT managed service and network service firm.
We have created a special menu of IT services specifically to serve your nonprofit's needs. They are designed to be easy to understand and deeply discounted.
Not sure what IT services you need? Not a problem! Receive a complimentary IT assessment with your Leadership Council membership. Click here to learn more and be sure to check out NSN's 1% pledge!
$0 Onboarding Fee (valued at up to $2,500)
$0 Network and Cloud Assessment (valued at up to $2,500)
Discounted rates for Help Desk Services and Managed Infrastructure
Help Desk Services and Managed Infrastructure are pre-packaged and discounted. Specific quotes are unique to each nonprofit.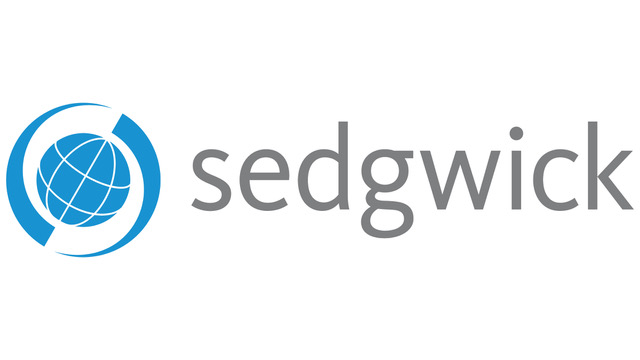 Save Significantly on Your Workers' Compensation Premium
Did you know that many alternative discounts are available to help reduce your annual Ohio workers' compensation costs? Through the Leadership Council for Nonprofits workers' compensation program, your organization can significantly reduce your workers' compensation costs through a variety of alternative rating programs. Our program, administered by Sedgwick, offers you quality service and stability through the complex workers' compensation environment.
LC members can access this benefit in the Members section of our website

Providing Medicare Peace of Mind through Leadership Council's Partnership with RetireMed
Simplify Medicare for your team.
Save your company money.
It's that simple.
Medicare is complicated. We're here to take it off your plate. RetireMed is your local no-cost resource for Medicare and individual health insurance plans. RetireMed supports and guides individuals in Ohio, Indiana, and Kentucky who are:
Considering early retirement and need health coverage but are not yet eligible for Medicare.
65 or older and retiring, who want to transition to Medicare.
Over 65 and continuing to work, who want to compare their employer coverage to Medicare.
RetireMed provides personalized, one-on-one guidance to help your employees and their families explore their healthcare options and select the right plan for their unique needs. Our services are available at no cost to you, the employee, or your team.
A Win-Win Partnership, once an employee becomes eligible for Medicare and switches from their employer coverage to a Medicare plan, your organization can save an average of $6,584* per employee. Our team is available to them year-round to answer questions, troubleshoot billing or claim issues, and help them to get the most out of their plan for life. Join the more than 50,000 individuals and 1,500 organizations throughout Ohio, Kentucky and Indiana have trusted RetireMed to deliver Medicare peace of mind.
Do you have employees age 60+ nearing retirement? Encourage them to sign up for the RetireMed newsletter at www.retiremed.com/lc or call us now at 513-964-1338.
*Kaiser Family Foundation Employer Health Benefits Survey, 2022
Member Resources
In addition to our core programming, Leadership Council for Nonprofits offers many cost-saving opportunities exclusive to members. If your company would like to partner with Leadership Council to offer discounted services to our members, please contact Beth Benson, Executive Director, at bbenson @ leadershipcouncil.us.

We're excited to announce a new discount for LC members!
GP Elevate
, powered by Gilman Partners, is a leadership development program designed to prepare high-potential leaders for executive roles. The highly collaborative, six-month program blends core business competencies like talent management and organizational strategy with critical soft skills, all while introducing for-profit and nonprofit participants to a high-caliber peer group. Gilman Partners is offering Leadership Council members a $500 discount on top of the already reduced nonprofit rate. Just select "Leadership Council" in the dropdown menu on your
registration form
. New cohorts begin each April and October. To learn more, visit the
GP Elevate web page
or contact
Angel Beets
.

CLICK HERE TO PURCHASE THE 2022 SURVEY
Leadership Council for Nonprofits is pleased to offer you the opportunity to purchase a copy of the 2022 Nonprofit Compensation & Benefits Survey, generously sponsored by VonLehman CPA & Advisory Firm, in partnership with Employers Resource Association (ERA). Through our partners outreach we gathered 140+ regional nonprofits to complete the survey, representing 5,500 employees. 
This comprehensive survey is a bit more extensive than others as it provides regional data points -- very important and useful for benchmarking.
It includes both compensation AND benefits.
It has a comprehensive list of job descriptions (70 of them) -- other surveys have general categories.
It's only $150 for Members of Leadership Council and ERA, or VonLehman clients. Other less comprehensive surveys are sold for much more. 
NEW data collected in 2022:
We broke down salary information by gender for executive roles across the participating non-profit organizations, and we found some interesting results!
Here are a few data points of interest:
48% of agencies participating in this survey had 25 employees or less
70% of agencies are located in Hamilton County, 16% Northern KY, and 14% in other OH counties or SE IN counties
18% of agencies reporting have budgets >$500,000
34% of agencies reporting have budgets of $500,000 - $2.5 million
31% of agencies reporting have budgets of $2.5 million - $10 million
17% have budgets over $10 million
The survey will be repeated in 2024.