Benefits of Membership
Here are some things to look forward to when you join:
Membership Orientation
Sign up for a brief virtual orientation with our Executive Director to take full advantage of your membership and learn more about what Leadership Council has to offer - prospective members welcome! Register here.
Leadership Development Opportunities
Securing the Future
Annual conference for nonprofit staff and boards to build skills and capacity in the organizations they serve, helping them to continue to secure the future of every individual and community they serve.
BOLD (Board Orientation + Leadership Development)
Training for board service to directly impact a nonprofit's ability to deliver on its mission. Do you have board or staff members that could benefit from learning the roles and responsibilities of being on a nonprofit board? Leadership Council members get discounted tuition for BOLD. Member organizations can also recruit board members through BOLD Board Connections.
Cost Savings Opportunities
Want to save money on hiring, benefits, IT services, office and cleaning supplies, unemployment and workers' comp costs, and more? Check out these opportunities and member discounts (we're always looking for more!):
Group Purchasing Organization, with some members saving tens of thousands of dollars a year

UST Workforce Solutions saving thousands a year

Free retirement plan options with Mutual of America

IT network solutions, cloud assessments, help desk, and resource planning

Compensation & benefits survey, conducted every other year, to help you stay competitive in talent acquisition and retention
Free job posting for our members on our job board
Connections/Collaborations
A prominent member listing that links to your website with your logo and mission

Workshops to share best practices

Connections to our BOLD graduates to help you fill board gaps or send your board and staff to BOLD at the discounted rate
As membership continues to grow, you get more connections, more opportunities to collaborate, and more resources. Thank you for renewing your membership annually by December 31.
Please reach out if I can be of any assistance to you!
Beth Benson, Executive Director

About Leadership Council Membership
Joining Leadership Council for Nonprofits connects you to a regional network of 250+ organizations, representing 14,000+ staff from local, regional, and national nonprofits of all sizes.
Our members tell us they value our high-quality and affordable leadership development programs, peer networks, and timely training, along with member discounts. The annual membership investment is quickly offset by the cost savings each agency can realize. Best of all, your membership investment covers the entire organization!
Membership Criteria
To be considered for membership, the agency must be:
An organization with programs designed to improve the social conditions of people

An organization that is tax exempt under Internal Revenue Code section 501(c) (but not limited to 501(c)(3) organizations)

An organization with a mission and vision compatible with the mission and vision of the Leadership Council

Primarily serving the 20 counties of Indiana, Kentucky, and Ohio surrounding Greater Cincinnati
You will find a wide variety of organizations among your fellow members who are hard at work every day to build a better community. Members range in size from a $100 million budget and hundreds of employees to <$100,000 budget led by volunteers or 1-2 staff. Some are brand new and others have 100+ years in operation. They span a vast array of community needs, issues, and services. Join Leadership Council today so together we can work to advance our community!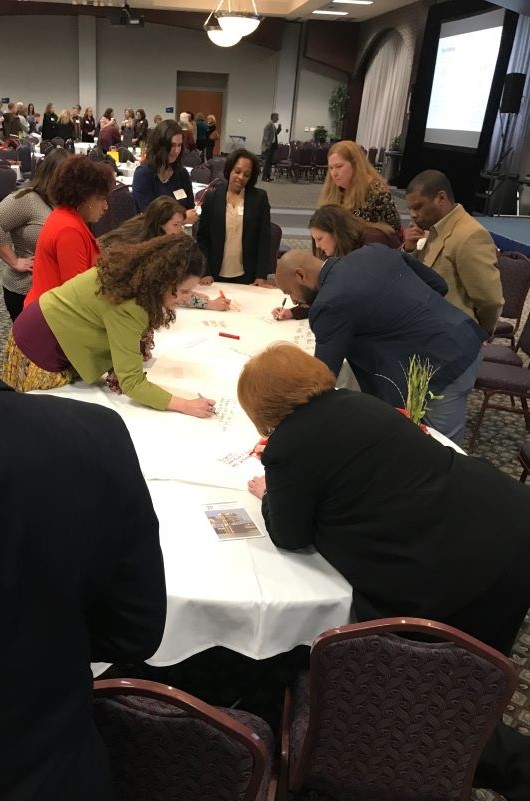 Membership Investment
Please review the following categories to determine your membership level. Membership is for the calendar year and renews each year in December.
Nonprofit Organizations
Annual membership investment is scaled to the amount of your annual revenue, based on your most recent IRS form 990, line 12 or 990EZ.
| | |
| --- | --- |
| Revenue from line 12 of 990 | Annual Investment |
| < $250,000 | $190 |
| $250,001 - $500,000 | $240 |
| $500,001 - $2,000,000 | $320 |
| $2,000,001 - $5,000,000 | $550 |
| $5,000,001 - $10,000,000 | $700 |
| $10,000,001 - $20,000,000 | $850 |
| $20,000,001 + | $1,000 |
New nonprofit members receive a 50% discount in fees for the first calendar year of membership. This amount will be reflected when you complete the new member application.
Click here for the new member application.
For current members, renew your membership here and welcome back!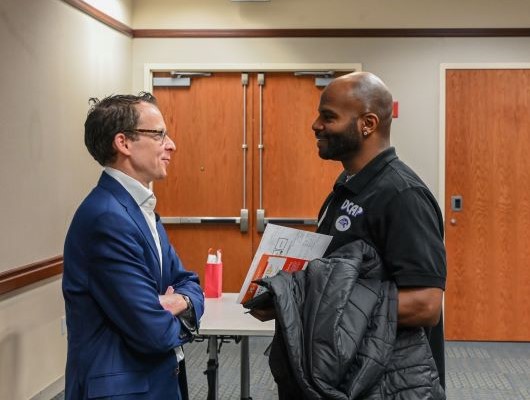 Grantmakers
In addition to the benefits of membership, grantmakers who join Leadership Council publicly demonstrate their support for capacity-building and leadership development across our region's nonprofit sector. Foundations and grantmakers' membership investment is also on a sliding scale, based on annual grants awarded. Funders are invited to further invest in Leadership Council's work to build a stronger nonprofit sector with an additional gift or grant.
| | |
| --- | --- |
| $ Grants Awarded Most Recent Year | Annual Investment |
| Up to $999,999 | $500 |
| $1,000,000 - $4,999,999 | $1,000 |
| $5,000,000 - $10,000,000 | $1,500 |
| >$10,000,000 | $2,500 |
Click here for the grantmaker membership application.
Thanks to our 2023 grantmaker members!
Carol Ann & Ralph V. Haile, Jr. Foundation
Greater Cincinnati Foundation
Interact for Health
The Jewish Foundation of Cincinnati
United Way of Greater Cincinnati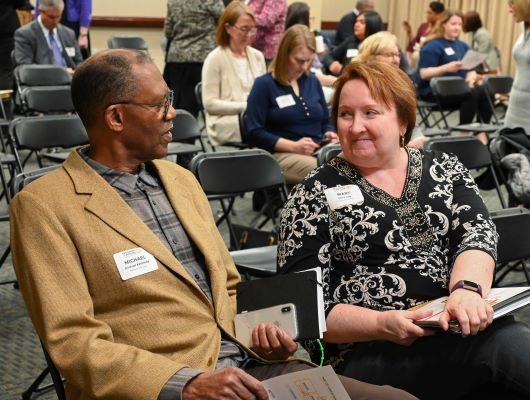 Individual Membership
Former members who are retired or in between jobs can stay connected with an individual membership.
Click here to become an Individual Member.
Corporate Membership
Click here to learn more about associate membership for small firms and sponsorship levels for other companies.
Leadership Council Members Across the Tristate