2023 LEADERSHIP LEGACY AWARDS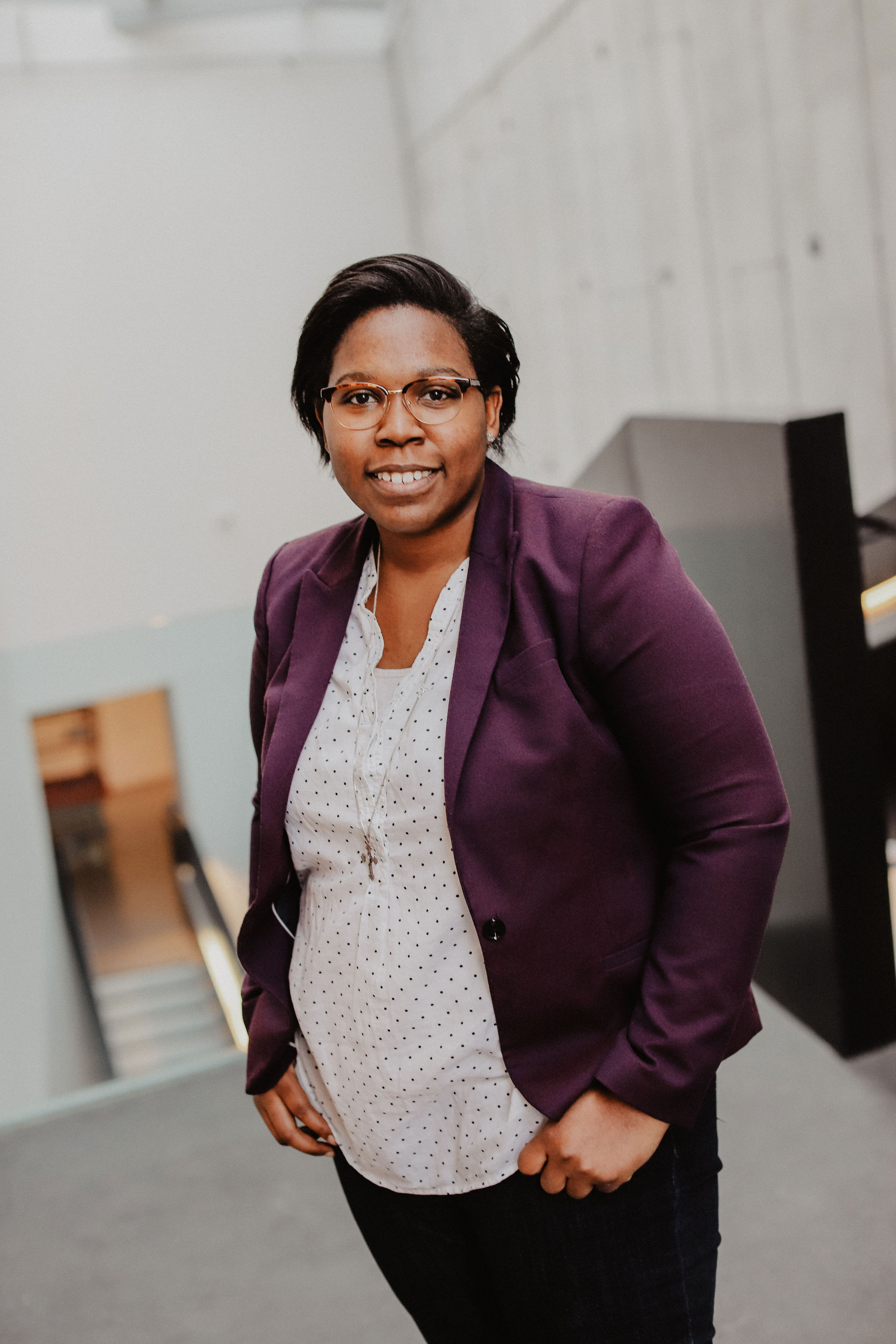 VUCA Leader:  Vision, Understanding, Clarity, & Agility
This award recognizes an early-career leader in the Greater Cincinnati nonprofit sector who is positively impacting their organization and the community through demonstrated:
Vision, Understanding, Clarity & Agility (VUCA+)
while operating in a Volatile, Uncertain, Complex & Ambiguous (VUCA-) world
Jai'La Nored, Council on Aging, Senior Innovation Designer
In her role as Senior Innovation Designer at Council on Aging, Jai'La has managed development — in conjunction with the University of Cincinnati's Live Well Collaborative — of two game-changing, original technologies that have the potential to be scaled and adopted for statewide or national use to make a notable difference to older adults and caregivers who require the support of help at home but aren't able to secure it due to a nationwide aide shortage. As a result of this partnership, Live Well has tapped COA as a subject matter expert to inform their other endeavors, including a project with Procter & Gamble related to older adults, hygiene and personal care.
Jai'La has also led the development and implementation of COA's employee intranet and other projects that have touched all COA's programs in some way. She has become a sought-after resource within COA when a creative solution is required to fix a problem or launch a new service.
Jai'La is actively engaged in volunteer leadership roles where she organizes and advocates on behalf of those whose needs aren't being met and at-risk individuals and communities, including Xavier University, Community Matters, Rosemary's Babies Co., and Girls with Grit.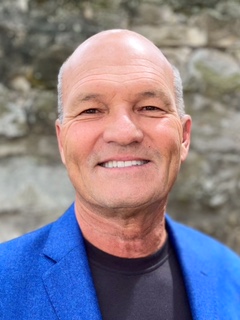 Visionary Board Leader
This award honors an established and proven board member of a nonprofit organization in the Greater Cincinnati region who has led their organization through transformational change, weathered difficult circumstances, or demonstrated outstanding vision and achievement.
Jack Geiger, Cincinnati Youth Collaborative, Immediate Past Board Chair
Like many organizations, CYC was impacted by COVID. CYC also experienced the loss of a significant grant that led to the layoff of 8 people (16% of the organization) and went through a challenging leadership transition. During a vacancy in the CEO role, Jack jumped in as the interim CEO to help lead the organization through this difficult time. He went way above and beyond as a volunteer to help stabilize relationships with critical partners, donors, and staff members.
His nominator, CYC CEO Amy Thompson said, "Jack has role modeled and taught us about: conflict resolution, relationship building, employee development, improving the culture, donor connections, follow up, embracing a strategic mindset and focus, and so much more. CYC is a mentoring organization and Jack embraces this to the core. Jack has mentored younger board members including a future board chair. Jack has enhanced board members, staff and students' leadership capabilities. Jack is constantly making connections to other organizations to help the organization collaborate and have greater community impact. and impact."

Inclusive Culture
This award recognizes a nonprofit organization that is welcoming at every level to every individual.
ArtWorks
To support its first formal board-approved DEIA plan, ArtWorks formed a DEIA committee, engaged an outside practitioner to help staff heighten cultural awareness, and in 2022 participated in the Ellequate Equity Certification Program which is focused on equity-centered action plans and data-driven insights. ArtWorks' participation in the Ellequate program resulted in a silver level certification award which signified that the organization achieved significant progress in creating a more inclusive and equitable workplace.
Through the Ellequate program ArtWorks assessed policies and practices and engaged staff to identify core strengths and growth areas. They created an individual and family leave policy to promote flexible support to help employees thrive professionally without sacrificing important and essential obligations. The policy includes paid maternity and paternity leave up to 12 weeks, medical leave up to 12 weeks and family care leave up to 6 weeks. Priorities for 2023-2024 were established that include standardized recruiting and interviewing processes to eliminate unconscious bias, articulation of flexible work options that are perceived as equitable for all roles, development of a transparent, standardized, and objective promotion policy, set leadership diversity targets, and enhanced internal and external communications that use inclusive and accessible language that welcomes all.
Since the implementation of the plan, there has been an increase over two years in BIPOC board representation from 13% to 33% and an increase over two years in BIPOC administrative staff representation from 7% to 38%. Both seasonal and year-round staff participate in cultural awareness training, with a cultural assessment and 1:1 coaching for all new year-round administrative hires. Seasonal employment includes the employment of 55% BIPOC young artists and 50%+ BIPOC teaching artists over a three-year period. Mental health 101 training is required for all staff working with young people and professional mental health resiliency training is provided to young people participating in ArtWorks programs.