Securing the Future is an annual Greater Cincinnati program designed to build non-profit resources and skills. Between 300-400 nonprofit executives, board members, fundraisers, funders and community leaders attend each year. The program, hosted by Leadership Council for Nonprofits is designed to present speakers who will provoke, stimulate, inspire and motivate attendees to gain a broader understanding of current and future trends on the local, national and global level so they can help the organizations they serve to secure the future.
If you're interested in speaking at the conference, contact info@leadershipcouncil.us
For more on the 2021 Nonprofit Leadership Legacy Award Recipients, click HERE
For more on sponsoring the event, click HERE
THE FUTURE OF BELONGING
Vanessa Mason - Keynote speaker, March 4, 2021
Vanessa Mason is the research director at the Institute for the Future, a 52 year old nonprofit organization that helps individuals, organizations and communities think systematically about the future. Her futures research explores how we can redesign and reimagine health and well-being across business, social, and civic spheres.
Her newsletter, Future of Belonging, explores how we can redesign tools and remodel approaches to fulfill the basic human need for belonging over the next decade as loneliness, alienation, and exclusion become more pervasive.
Throughout her career, she has worked to design and scale products, services, experiences, and communities that improve health.
Vanessa has written for and been quoted in several media outlets including NPR and Fast Company. She has been recognized as a 2018 Aspen Ideas Festival Spotlight Health Scholar, 40 Under 40 Tech Diversity Silicon Valley, 2016 New Leaders Council San Francisco Fellow, 200 Black Women in Tech to Follow on Twitter and as a 2016 TEDMED Research Scholar. Vanessa earned her BA in psychology from Yale University and her MPH in global health from Columbia University.
SPONSORSHIP OPPORTUNITIES
We are pleased to offer sponsorship opportunities. Sponsorship is a great way to promote your product or services to more than 350+ nonprofit executives, fundraisers, board members and funders. If you are interested in becoming a Securing the Future Conference sponsor, please download the Sponsorship Opportunities document and contact Jenny Berg.
LEADERSHIP CHALLENGE
"Employees who work for the same corporation, no matter what their jobs, are 30% more likely to exhibit similar leadership competencies." (Harvard Business Review, 2005)
Are YOU exhibiting exemplary leadership that others should follow? Come and discover your leadership strengths and opportunities. Leaders need to hone their soft skills to be successful in their jobs and lead their non-profits to greatness. Greatness awaits you! Don't wait, sign up today and find the greatness in you!
Leadership Challenge program registrations open in February for 3 day virtual class and early fall for 2 day class - see events page for details and dates
LEADERS CIRCLES
Have you ever wished you had a trusted group of nonprofit peers to coach, encourage, validate, challenge, support and hold you accountable as you grow as a leader? Then, consider the Leaders Circle program. And if you still need convincing, check out this article from HBR on the value of a Peer to Peer coaching program.
Program Overview
Monthly meetings (about 2 hr +/-) September through May
6-10 nonprofit executives matched by role & organization's size
Participants commit to meeting real time challenges and create solutions
Virtual meetings via zoom (except 1st meeting is in person)
Skilled facilitation
Participation Fee** (NOTE: this program is exclusively for Leadership Council members)
Fee is based on annual revenue from the most recent IRS Form 990 or 990EZ
| | | | | |
| --- | --- | --- | --- | --- |
| up to $249,999 | $250K-$499,999 | $500K - $1.99M | $2.0M - $4.99M | $5M+ |
| $50 | $75 | $100 | $125 | $150 |
Circles available* (Participants must have primary decision-making responsibilities)
Executive Director/President/CEO
CFO/COO/VP or equivalent
CDO, Development Director or equivalent
CHRO or equivalent
CMO, MARCOM Director or equivalent
Community Relations Director
Program Director
Comments from Leaders Circles Participants
"My circle is where I go for real conversations about the daily challenges of running my organization. I've connected with several members that have become my "go to's" for all things needed to support me in my role. They are my tribe and their support, coaching and partnership has been invaluable!"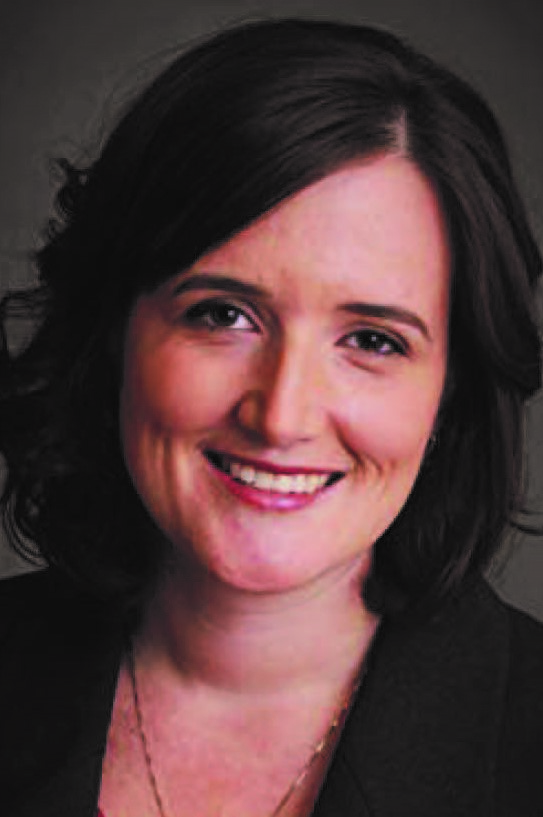 ANNUAL NONPROFIT LEADERSHIP SUMMIT
Leadership Council is pleased to partner with sponsor Barnes Dennig and Association for Fundraising Professionals to host an informative, educational and engaging nonprofit summit.
The 2021 Summit's theme is: Data-Driven Strategic Planning for Fundraising Success AND How to Turn Data Into Dollars: Demonstrate Your Social Impact
Join Sheri Chaney Jones as she talks about how funding is the lifeblood for all organizations in the business of social change. But when your resources are limited, so is your impact.
From galas to golf outings, many traditional in-person fundraising events were essentially nonexistent throughout 2020, and although some have slowly reemerged throughout 2021, it's likely that this form of securing financial security across the social sector will be changed forever. Click Here for More Information
2020 Summit - Keynote with Lynne Wester - was quite a success! Find the recorded webinar HERE, password to access is NFPDonorRelations